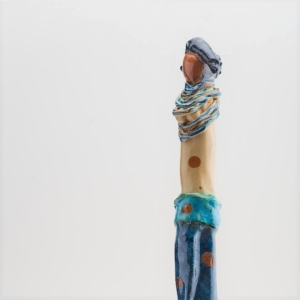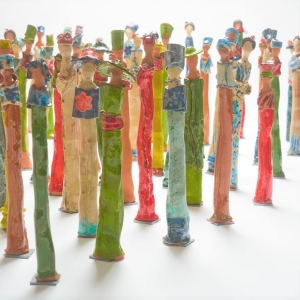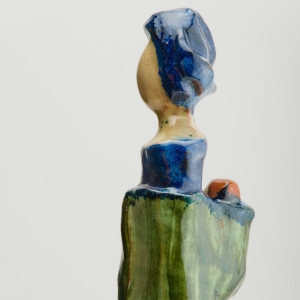 When Art imposed itself on me, I first relied on academic codes. Then my desire to create pacifist works that would tell the life of women allowed me to open my work.



In my travels, I learned that regardless of country, religion, political or economic problems, women around the world have the same concerns in their daily lives.



In 2005, I created my major work «La longue marche des femmes», an installation of 250 sculptures in homage to all the women of the world. I imagined a great march of women where we are together, like friends, sisters, a peaceful march for peace.

In 2019, I wanted to work on the monumental work, with sculptures expressing the evolution and powerful emancipation of the woman leaving the earth and rising to the world. I carved large pieces and covered them with "ceramic grass" from a very particular personal technique that gives a plant effect.

I am deeply convinced that if women, regardless of their cultures or lifestyles, united by similar convictions of peace, freedom and human respect, unite for a common project throughout the planet, they will play a decisive role in the development of a new way of living and thinking about the world.



Respect for the human being depends on our own respect. If we work to respect ourselves, this energy will flow, and humanity will conquer.